Rising star, MC Africa took to social media to try and clear his name following several reports linking him to a scandal in which he was alleged to have run away with money from people who had paid 100k Uganda Shillings each to attend a trip supposedly arranged by the singer.
Read More:
No-Nonsense Nakalema Swings Her Whip In Fraud Probe
According to reports from
exposeduganda
,
the trip was scheduled for 16/10/2021. It was set to be a two-days and One-night trip to Jinja.
"Most (of) the people who had paid and were ready to start the party set for Forest mall Lugogo where there was to be a bus to take them on the trip, to their surprise there was nothing like a bus. On trying to contact MC Africa on his known Number it was not going through, also the contacts on the fliers are dead," the report continued.
Others involved
Amongst the celebs rumored to appear at the event was
Uganda's number one barber
, Bryan Barber, but he couldn't even get in contact with the event organisers on the day of the event as their numbers were turned off.
MC Africa still trending
People who had seemingly been fleeced of their hard-earned money immediately took to Twitter to express their shock and to call out MC Africa who was supposed to be the main organizer of the trip.
These comments
have led to MC Africa becoming a trending topic on Twitter for the past 3 days.
Some of the Tweets were done in jest:
Some tweeps were just wondering why MC Africa is such a big deal:
Some tweets were of concern:
Mc Africa speaks
It might have been due to public pressure, but the singer finally released a video captioned "so innocent" in a bid to defend himself. In the video, MC Africa notes that he was not involved in the trip and that the people who conned the fans only wanted to see his star fall as it is quickly rising. He also pointed out that he was scammed as well.
Even though Mc Africa assured fans that he was with them. His video was met with different comments from Twitter users. Mostly though, people were peeved about the incident and
wanted their money back
.
How MC Africa rose to fame
According to
timesug
, MC Africa, who was just a regular social media user, rose to fame in Uganda after a viral video of him listening to Pia Pond's
Tupaate
hit song, landed him in the
Tupaate Remix
with Pia Pounds and
Eddy Kenzo
.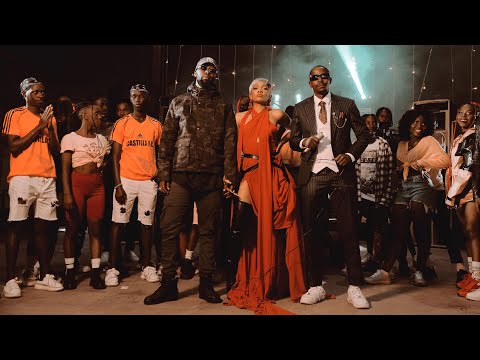 MC Africa is currently promoting another event on his Twitter page. The post for this event has been up since 30th September. The event is set to take place from the 29th – 30th of October, and is also a trip, in this post, however, attendees will be visiting
Sipi Falls Escape,
for some fun alongside MC Africa.
With Ugandans reeling
from the current scandal tarnishing his reputation, do you think there will be people still participating In MC Africa's upcoming
event
?
Read next:
Vinka Searching For Another Hit Song