In March 2020, a young man was beaten
by a lady
after lying to her that he was Harmonize due to his resemblance to the star. In the video that went viral online, the woman is heard shouting,
"Kwa nini ulinidanganya wewe ni Harmonize ukanitongoza Instagram?"
Most people wondered out aloud why
the woman
would think that it was Harmonize and yet they didn't look so alike. While Harmonize's look-alike was a fail, Diamond Platnumz's' s look-alike is a dead ringer for the 'Iyena'
crooner.
Speaking to
Mbengo TV,
the young lad identified as Ismael revealed that he is enjoying the perks of looking like Diamond such as
attracting beautiful women.
"It makes me happy to look like Diamond since he is not a thief but a musician that people love. If he is good and people love him it makes me happy to look like him…A lot of beautiful women like me,
" he revealed and this has even bagged him a beautiful
Arabian woman.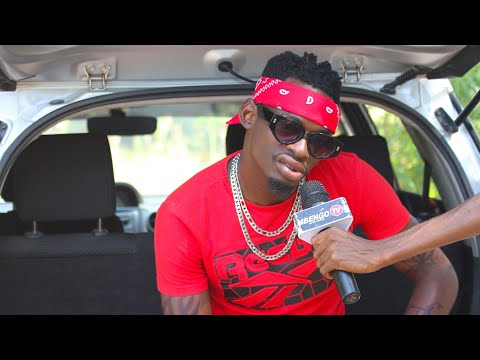 However, Ismael has not always enjoyed looking like Diamond.
"The first time I thought people were making fun of me and I didn't like the attention. Whenever I walked around people kept telling me I look like Diamond. My looks are a combination of my father and my mother as I look like both of them, "
he disclosed.
Ismael remembers
one incident in particula
r that hurt his feelings and he almost got into an altercation.

"There is a time someone told me that I look like Diamond. He asked me, 'I keep seeing you around, are you Diamond, his twin or his sibling?'. When I denied it, the person insisted and claimed that I should find out if my mother strayed and conceived with Diamond's father. Now I am used to it,
" the doppelgänger confessed.
Images: Mbengo TV