Cinderella Sanyu
aka 'The King Herself' has had a very good run when it comes to her music career. Her success has been very resounding that it is almost hard to believe that she has never had management, considering that most people believe one needs top notch management to have longevity and success in the industry.
During an interview,
Cindy
reveals that she chose to work independent of management because she did not want to compromise her values and what she believes in. She wanted to be her own person without having to follow someone's lead.
''There are so many opportunities I have lost in life because I decided to do what is right. Am the only artiste in Uganda who decided to not have management because I knew that management most times involves you selling yourself. I mean selling your personal values as a woman.So, I decided that am not going to have a manager and instead, whenever I needed one, I would call my sister. So many things (I) lost because of that.''
Cindy's
self-made character is one that several rising singers find inspiring and motivating to borrow a leaf from and follow her lead.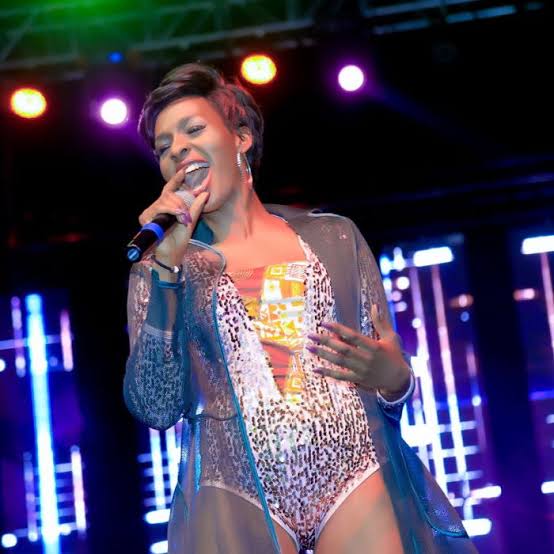 At the moment,
Cindy
is one of the most outstanding musicians in Uganda and one of a few to have had enormous success in a girl group and as a single artist. It should also be remembered that early this year, she became the first female artist to fill Lugogo Cricket oval to capacity on her concert, something that had never been done by any other female artist.
She
was also early this week sworn in as the Vice president of the Uganda Musicians Association.