Eddy Kenzo
is a national treasure. He has produced some great hits and has spread his wings and flown Uganda's flag beyond Africa.
A few years back,
Eddy and Rema
Namakula were an item, and they were one of the most beautiful couples in the entertainment industry. The two even had a daughter together, and we thought their union would last forever, but it didn't.
In 2019, Rema and Kenzo broke up, and shortly afterwards,
Rema
got married to her former gynaecologist- Dr. Ssebunya Hamza. While we sympathized with Kenzo, who seemed to take more time to recover from the heartbreak, eventually, he moved on too and found himself a new, beautiful wife.
Here is everything you need to know about Eddy Kenzo's new wife
Who exactly is Eddy Kenzo's new wife?

Since 2021, Eddy Kenzo has been with Belinda Myra, also known as Bella Myra, or African Angel, and she is his alleged new wife.
She is a beautiful tall girl with exotic features that include a lovely light complexion, long curly hair, and generous curves. It is rumoured that she is the daughter of Tanzania's tycoon- Said Salim Bakhresa, although this has not been confirmed.
Where is Eddy Kenzo's wife from?

Although initially rumoured to have been from Tanzania or Rwanda, it appears that Eddy Kenzo's new wife might be a Ugandan.
On her Instagram, she has indicated Uganda, Switzerland, Jamaica as her locations, and she has also been to Kenya and Switzerland.
Is Eddy Kenzo's wife tycoon Bakhresa's daughter?

As soon as rumours that Eddy Kenzo had found himself a new wife emerged, all sorts of speculations came up about her identity.
A few sources speculated that she is the daughter of Tanzania's tycoon Said Salim Bakhresa and his wife, Fathiya Bakhresa.
It appears that the speculations are not true given that Said Salim Bakhresa has only six children listed under him, and Bella Myra is not one of them.
What does Bella Myra do for a living?
Eddy Kenzo's new wife is a musician, like him, and although her music is not quite as popular as Kenzo's, sis has the voice of an angel.
She collaborated with A Pass and Bright D on a hit called 'Ready' in 2015, and she has also produced a hit song titled 'Turning up' in collaboration with AMC.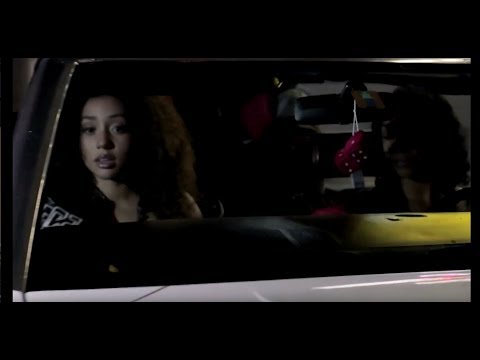 Read also:
Who is Eddy Kenzo's manager?
Bella Myra's previous relationships

We know Eddy Kenzo's relationship history since he came into the limelight. We are well aware of his two baby mamas- Rema Namakula, Amaal Musuuza's mother, and Tracy Nabatanzi, who is Maya Musuuzi's mother.
The same, however, cannot be said about his new wife, Bella Myra, who is quite private. It appears that before dating Kenzo, she had a very private love life, or she dated non-prominent people.
When did Kenzo and his new wife meet?

It is unclear exactly when Kenzo met his current wife, although it appears that the two officially became a couple around July 2021.
Sources indicate that the two, who are both musicians, were connected through their love music.
Is Eddy Kenzo officially married to Bella Myra?

Eddy Kenzo is officially off the market, sorry ladies. We are, however, yet to unveil if the two lovebirds have officially exchanged vows, but once we do, we will update you on all the details.
Bella Myra's social media

Since Myra came into the limelight, a lot of social media parody pages have been created, and it can be quite hard to get her correct account on Instagram or Facebook when you type in her name on the search box.
We have verified that these are her official social media pages:
YouTube: BellaMyraMusic
Instagram: @Bellasukali
We wish the lovebirds nothing but bliss in their union. If you have any questions about Eddy Kenzo's new wife, let us know, and we will try to answer them.