As the race for the presidential title of
Uganda Musicians Association (UMA)
continues, we get to sit back and watch all sorts of drama unfold. Several artists are coming out to support their favorite nominees and we love to see it. At the same time some artists are publicly disapproving of some of the participants and we cannot blame them
The two most promising candidates so far are
King Saha and Cindy Sanyu
. As much as
Cindy's support train
is on the law, she still has a chance to win this election. In the event that she's elected president, this will be her second term in office.
On the other hand,
King Saha
seems to be the public's favorite seeing that he's been getting several endorsements with a recent addition from
Sheebah Karungi
. It comes as no surprise that Sheebah has vouched for King Saha since the two have shared a stage together in the past. The two have produced hits together and their first collaboration was back in 2016 on a song titled Onkuba. Their latest collaboration together was when they released 'Empeta' in 2020 and the song has since gathered 2.4 Million views on You tube. The duo makes amazing music together, no doubt about it.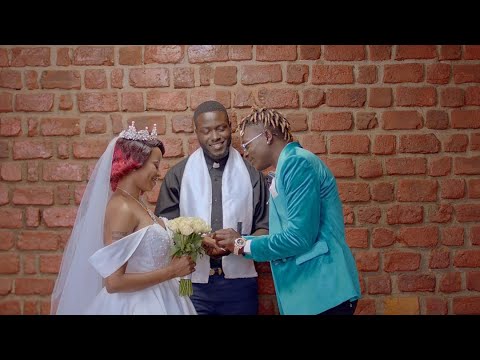 It came as no surprise when
Sweet Sensation
hit maker endorsed King Saha. This is due to their rapport and it doesn't help that
Cindy and Sheebah
barely see eye to eye. It's quite unclear how their feud began but Sheebah has continuously said that she barely has a problem with Cindy.
The former Obsessions singer
has repeatedly made it clear in interviews that she doesn't understand why Cindy Sanyu has a problem with her.
"I really want to understand this Cindy feud. I have heard it works for her. Maybe it works for her business wise" Sheebah said in an interview. In addition to this, Sheebah feels as though Cindy doesn't respect her and this adds fuel to their situation. "Cindy doesn't respect me at all. She constantly makes me look like I'm doing nothing good," Sheebah added.
Sheebah is not the first the first artist to have problems with Cindy Sanyu. With the UMA elections drawing in, we wonder whether Cindy has a chance against King Saha. So far, even the
former president of the board, YKee Benda
has since endorsed King Saha. Ykee went ahead and praised the
Sivaawo
hit maker claiming that he is fit for the UMA role since he has all what it takes. It's without a doubt where most artists stand on their vote.
Cindy Sanyu seems unbothered by her competition and it's quite evident on her Instagram page seeing that some of her fans have taken note of this. She's yet to comment on the on-going elections or the trolls that are working against her. Cindy is still in the early stages of her motherhood journey so we understand how this must be tough for her. She has been actively promoting new born supplies and has even partnered with Pampers Uganda to further heir campaign.