Hajarah Namukwaya popularly known as Spice Diana has been having a couple of tough days since she has not been intimately involved with anyone for a while now.
The feisty singer confesses to being sexually starved but quick to add that no amount of money can entice her to give in to any man out there trying to lay down with her.
During an interview with MC Luzze Anderson, the ''Nina Omusheshe' hitmaker stated that love has nothing to do with money contrary to what most Ugandans think. She believes that love is about the heart and genuine emotions for the people involved.
Although prior reports seem to insinuate that the diva could be one of the females in the industry who could go down for a couple of coins, Spice Diana stands by her word that she is not that type.
"This money can be depleted but your dignity as a woman will be gone. 50 Million is small money to me, it's nothing, i can make that amount in just one day."- Spice Diana replied to a question from Luzze .This is after he asked if 50 Million would be a price he would consider to involve herself into coitus with any willing man.
Watch the interview here: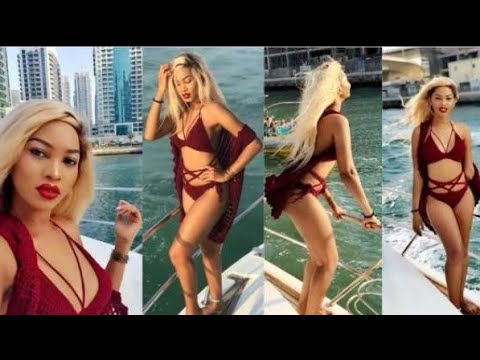 Photo Credit: Spurzine