Tracy Kirabo, aka Pia Pounds, is a talented and beautiful musician who shot to fame in 2011 while still in high school after releasing her debut single Just The Way You Are featuring Ragga Dee, the godfather of Ugandan music.
In the years that she has been in the music industry, Pia Pounds has managed to stay relevant through her consistency.
Like the star that she is, Pia Pounds' personal life, and especially her love life is often a subject of curiosity among her fans.
Today we answer a few questions about who Pia Pounds' husband is, her relationship with Daville as well as what happened between her and
Eddy Kenzo
.
Who is Pia Pounds' husband?
As of June 2022, sources indicate that Pia Pounds is not married or even dating anyone, and the title of Pia Pounds' husband remains vacant.
At the moment, the beautiful Afrobeat and electronic musician is married to her music and she is fully devoted to it.
Even though marriage might be the farthest thing from Pia Pounds right now, there was a time, a few years ago, when Pia Pounds got very close to getting married to the love of her life.
Here is a look at how Pia Pounds' last public relationship worked out and why it ended in tears.
Pia Pounds and Daville Mutabazi
After going steady for a while, Pia Pounds and her photographer and boyfriend of a long time Daville Mutabazi who is also the CEO of Da'ville Pictures got engaged on 15th July 2019 at a lovely engagement party in Dubai.
Pia Pounds was in a lovely white gown while her dashing fiance was in a sharp black and white suit. Here is the video of how the romantic proposal went down.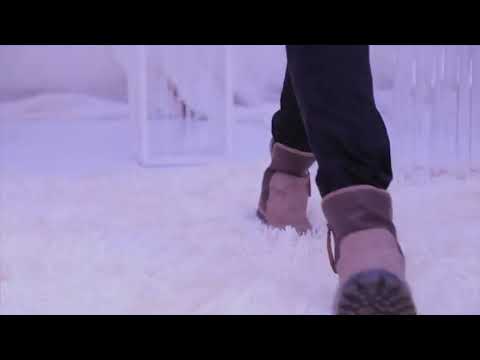 While we all expected wedding bells from the lovely couple and already saw the handsome Daville as Pia Pounds' husband, things took a different turn as fourteen days after being engaged, they announced that they had broken up.
Talking about her break-up later that year, Pia Pounds disclosed that Daville had dumped her because she chose her music over a decent marriage.
While it is not clear whether Pia Pounds has moved on and if there is a Pia Pounds' husband in town, her ex did not waste time in moving on. After breaking up with Pia Pounds, Daville moved on and got engaged to another woman later in November 2019.
What happened between Eddy Kenzo and Pia Pounds?

After taking a short break to concentrate on her studies, Pia Pounds returned to the music scene in 2018 and was signed by Eddy Kenzo under his Big Talent Entertainment record label.
While working at
Big Talent Entertainment
, there were allegations that Eddy Kenzo and Pia Pounds were having an affair, at the time when Eddy Kenzo was in a relationship with his baby mama-
Rema Namakula
.
Both Eddy Kenzo and Pia Pounds denied the dating allegations, affirming that they were just friends and work partners. Shortly after, Pia Pounds even left the record label to avoid confrontation with Rema Namakula and got engaged to Daville.
Unfortunately, despite Pia Pounds walking away to save Eddy Kenzo and Rema's relationship, things still did not work out between them as Rema Namakula found love in the arms of her former gynecologist - Dr Hamza Sebunya.
The BET winning musician's heartbreak after Rema Namakula left him took time to heal but he eventually did and he finally found himself
a new wife
and he seems to be happy once again.