Developing his singing skills from a young age and singing Gospel, A Pass worked on growing his name to be a powerhouse name as a giant musician from Uganda working on growing his brand globally.
Here is the A Pass journey,
A-Pass Age
A Pass was born on the 21st of December 1989. He is 30-years-old.


A-Pass Early Life

A-Pass was born in Uganda in a family where he's the second born of 7 siblings.


A-Pass Education

For his nursery education, A-Pass attended the Kampala Kindergarten. He then went to Nakasero Primary School for his primary, Mary Land and St Lawrence, Cream land for secondary school.


A-Pass Relationship
The singer has managed to keep his private life away from the media and everyone else.
However, he's shared a few snaps of him and the entertainer and radio host, Martha Kemigisha Kagimba looking all loved up.
A-Pass Career
A Pass started music as any normal churchgoer he developed his talent more at school, he later went to a studio in 2003 for his first studio session but he didn't record the song he only managed to get an instrumental, A Pass, later on, returned to the studio after a few years when he met a friend called eddy who encouraged him to sing more professionally...
A Pass formed a strong musical relationship with Dave Dash who by then was known as A Dash and the two did a couple of songs together.
In 2011, he met video director Lukyamuzi Bashir who noticed his talent at South Syde in a studio session. Bashir began taking him to various studios around the country and introducing him to different influential people in the music industry.

In 2012, BADI built a recording studio in Makindye called Badi Musik Production. BADI went on to shoot videos for A Pass in 2013, which added a steady kick-off to his career. A Pass is currently signed to and managed by LLolypop Entertainment.
A Pass has worked with a number of producers in the Reggae and Dancehall genre including Alex from Jamaica (A.I.P), Black Spyda from Jamaica, Nessim (Badi Musik), Baru (DustVille), Timo (Badi Musik), Just Jose (Swangz Avenue), Benon, (Swangz Avenue), Nash (Swangz Avenue), The Late Mac Elvis (South Syde), Keyner (K Records), Samurae (Talent 256), Don (DustVille) and several others.
A Pass states he gets inspiration from music including dancehall, reggae, Rnb, hip hop and afro-pop from artists like Michael Jackson, Lucky Dude, UB40 among others. He's also known as the Ugandan G.O.A.T.
A Pass has collaborated with various musicians including, A.Y. (musician), Goodlyfe from Uganda and Cinderella Sanyu among others. A Pass has also written songs for Bebe Cool and co-written 'Love I fell' with Michael Ross. He has released a single Wuuyo the official soundtrack to the Uganda movie Bala Bala Sese written by Usama Mukwaya.
A pass is commonly known to work with a friend and producer Nessim and video producer Lukyamuzi Bashir under the record label Badi Musik. In 2020, he wrote and produced his own song on raising awareness on the fight against the Corona virus. He also released the single Bossi Lady which became everyone's favourite.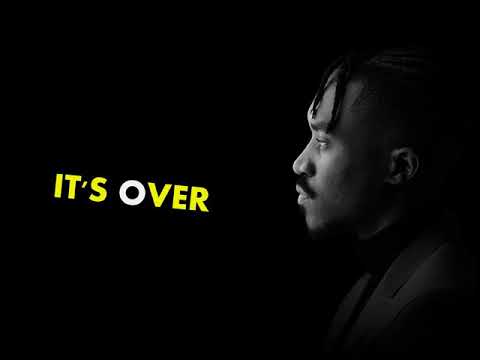 A-Pass Awards & Nominations
A-Pass has enjoyed so much success on both the Reggae and Dancehall music charts as he's kept on delivering great music.
Here's a list of some of his awards and nominations:
2014 - Best Dancehall and Breakthrough Artist at the HiPipo Awards (Nomination)
2014 - Buzz Teeniez Awards Best Breakthrough and Dancehall Artist at the HiPipo Awards (Won)
2014 - Best Of The Best Awards at the HiPipo Awards (Won)
2015 - Best Dancehall Artist at the Uganda Entertainment Awards (Won)
2015 - Breakthrough Artist at the Rising Star Awards (Won)
2016 - Best Zouk Song at the HiPipo Award (Won)
2016 - Best Male Artist at the Buzz Teeniez Awards (Won)
2016 - Best Collaboration at the Buzz Teeniez Awards (Won)
2016 - Best Riddim at the Buzz Teeniez Awards (Won)
2018 - Video Of The Year at the Soundcity MVP Awards (Nomination)
2018 - Most Stylish Artist Of The Year at the Abryanz Style and Fashion Awards
A-Pass Endorsements

In his career and seeing what a great influencer he is in the music space in Uganda, he's had the opportunity with some major brands. He's worked with brands such as Buzz, Ambition Mission, Airtel Uganda; Happiness continues, Kyabiise, Tugabane and KFC Uganda.


A-Pass Controversy
The two were for a very long time not on each other's good backs as they called each other all sorts of names on social media. However, that all seemed to changed, many thought, when A-Pass showed how much he respects
Bebe Cool
.
"We don't have to agree on everything or like each other's views from time to time but we should keep the respect and love, the man next to me is an example of what I want to be and what I don't want to be. No one is perfect 100% we need to learn to tolerate each other,"
shared A Pass.
In early 2020, the two were even set to release a song that they had worken on together,
Corona Distance
. The song was Bebe Cool's idea as a way of raising awareness on the fight against COVID-19. Sadly,
that big reunion was short lived
as A-Pass asked that his part from the song be removed because he wasn't impressed with the list of featured artistes on the song.
Bebe Cool
refused to do give back A-Pass his recording and went ahead to release the song without his content. With such a move, A-Pass threatened to take Bebe Cool to court for using his video clip without his permission.
"They refused to take me out of their song and they still put me in their video. after Corona I am taking them to court. I was dancing my things at home and they edited the clip and put me in,"
he shared on social media.
A-Pass Net Worth

Image credit: GANDAlebs.com