You probably know her from watching her give Grace and Gerald headaches on
Don't Mess With Kansiime
.
Anne Kansiime
is a popular Ugandan entertainer, comedian and actress. She makes us all double over in stitches, and has been labelled "Africa's Queen of Comedy" by some media outlets.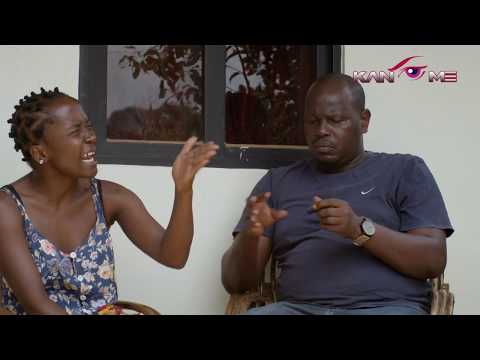 Here's a look at Kansiime's biography:
Anne Age
Anne was born on 13 April 1986. She is 35 years old.
Anne Early Life

Anne was born in the Kabale district now known as Rukiga in a town called Mparo.
Anne Education
For her primary education, Anne attended the Kabale Primary School. She then furthered her education at the Bweranyangi Girls' Senior Secondary School in Bushenyi for her O'level and A'level education.
Anne holds a Bachelor of Arts in Social Science degree from the Makerere University.
Read Also:
MC Africa's Pleas Fall On Deaf Ears
Anne Marriage
Anne tied the knot with Gerald Ojok in 2013 in a lovely traditional wedding ceremony. Sadly, the marriage had its ups and downs and in 2017 the couple settled to get a divorce.
Read Also:
'Your Appetite Is Going To Kill You' - Caroline Marcah Warned Again
In 2019, Anne Kansiime and Nana Kaga had an open and candid conversation on the comedian's YouTube Channel. Talking about their experiences with weddings, the two discussed Kansiime's former marriage and why it ended.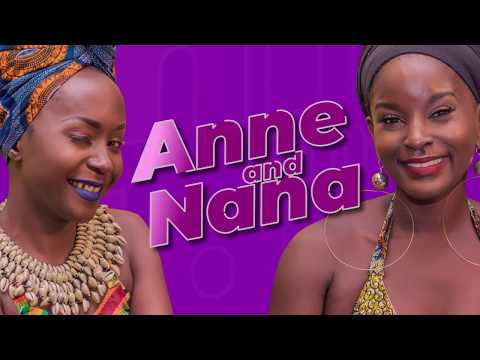 Kansiime felt like she rushed into the whole thing that is why at the end the marriage didn't work.
However, when true love strikes again, no one can deny it. Kansiime met Tukahiirwa Abraham, popularly known as Skylanta about 11 months after she parted ways with Ojok. The two have been public about their relationship for close to four years now.
Anne Kansiime Family
Kansiime shares her love for her family with her fans occasionally. Unfortunately for the comedian, she lost her mother in June 2021.
Anne is lucky to have a father whom she loves very much and has a great relationship with, and she shares this on her socials.
Read Also:
MC Kats Hints At Possible Marriage
In 2021, Anne's family expanded by two. She and her long-term boyfriend Skylanta got engaged in June 2021, and welcomed their first son shortly after, whom they named Selassie Ataho.
Anne Kansiime Career
It was in 2007 that Anne's career kicked off. She started by acting in drama skits at the Uganda National Theatre.
Read Also:
Ugandan Women Are Kneeling For Kenyan Comedian
Soon she had partnered with Brian Mulondo as a Taxi interview conductor in the
MiniBuzz
series and provided comic video dramatizations of topical issues that random passengers discussed.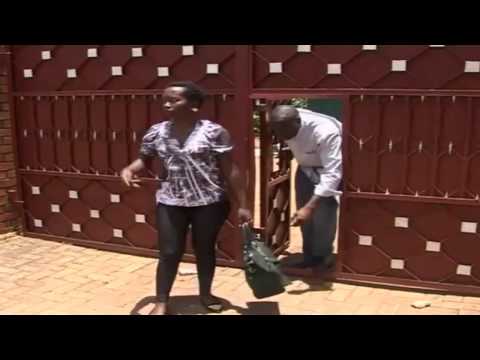 Anne started posting her short comic videos on YouTube and little did she know the power of social media was going to thrust her into the lime light. Viewers loved her content, and Citizen TV in Kenya handpicked her to present and star in a comedy show.
Her first show was 'Don't Mess With Kansiime' which has seen her perform all over the world in places such as Kuala Lumpur, Lagos, Lilongwe, London, Lusaka and Harare.
In 2019, she starred in the film, 'Girl From Mparo'. She also acted in the YouTube movie 'Plan B' and the TV Mini Series 'Mizigo Express'. She is also trying out her hand at film production, as she was one of the executive producers of 'Girl from Mparo'.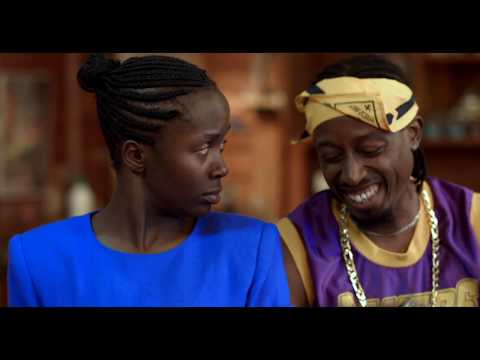 Anne Kansiime Awards & Nominations

Over the years, Kansiime has received a number of awards and nominations for her work and here's the list of the awards she's won.

2013 – Favorite Celebrity at the African Social Awards Malaysia (Won)
2013 – Best Actress – at the Lagos International Festival (Won)
2013 – Best Comedian at the BEFFTA Awards (Won)
2014 – Airtel Woman of Substance Awards (Won)
2015 – YouTube Silver Play Button
2015 – Favorite Comedian at teh Nollywood & African People's Choice Award (Won)
2015 – Favorite Comedian at the African Oscar Awards
2015 – Comedian of the Year at thr Rising Star Awards (Won)
2015 – Best Comedian at the African Entertainment Awards USA (Won)
2016 – Funniest Comedian at the Buzz Teeniez Awards (Won)
2016 – Outstanding Female Comedian at the Buzz Teeniez Awards (Won)
2016 - Comedy YouTube Sub-Saharan Africa Creator Award (Won)
2018 - "Queen of Comedy" Honorary recognition by the SIIKETV Rising Star Academy Awards (Won)
2020 - YouTube Gold Play Button (Won)
Anne Kansiime Brand Endorsements

Kansiime became the brand ambassador for DSTV in 2016. Tina Wamala, the PR Manager for Multichoice Uganda said the decision to settle for the comidienne to be their ambassador was the best move they had made.

"Kansiime is our agent of change. She is pan-African and resonates well with our audience; not just Uganda, but Africa as a whole,".... We are excited to have her as our ambassador."

She has gone on to secure multiple brand deals, and is the brand ambassador for Sasuza Visa, Lato Yoghurt, Mukwano Industries, and Chipper.


Anne Kansiime Philanthropy

Anne Kansiime through her charity organisation, The Kansiime Foundation, supports needy but bright children by keeping them in school. She now supports over 35 children both in Primary and Secondary school.
Anne Kansiime Net Worth

Kansiime is one of the most sought after emcee is in Uganda. Her estimated charges for emceeing in a gig are above US$5,000. She also makes good money from product endorsements and selling out her shows.

There's no doubt that she's one of the richest comediennes in Africa as she's the owner of Kubby's club in Naalya and she also runs a hotel in Kabale. Her net worth is estimated to be $1.5 million
Ugandan comedian, Anne Kansiime has had a lot of success as a comic, selling out numerous shows in the country, Africa and the diaspora as a whole. She has consistently grown her craft earning recognition from numerous awards and influential individuals, including the queen of England.
Read next:
Desire Luzinda Biography: Age, Early Life, Education, Relationship, Career, Awards & Nominations, Fashion, Controversy, Philanthropy, Net Worth

Main image credit: Instagram