The King of Gagamel,
Bebe Cool
, has been entertaining us for more than two decades now- both with his great hits as well as his famous war of words with fellow musicians.
Here are all the cool details about Bebe Cool's house that will increase your respect for the King of Gagamel.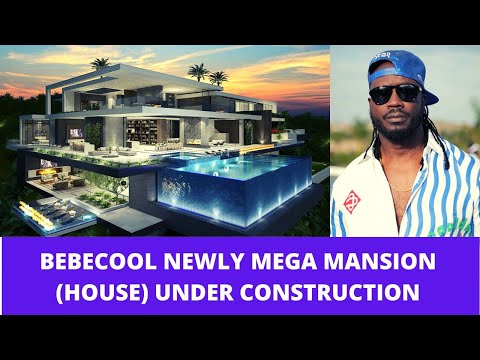 Where is Bebe Cool's house located?

Bebe Cool currently resides in a rental mansion in Lubowa, Kampala. The musician has always explained that his current house is not fit for his status and he is only living in it temporarily but that he is working on constructing his dream retirement home.
Before building embarking on the construction of his new house, Bobi Wine constructed rental apartments in Kiwatule, Kampala, which is said to have cost him about Sh 1 billion.
The new giant mansion is being constructed on a 2-acre piece of land on the leafy side of Ntinda. From the looks of it, it's going to be one of the biggest musician's mansions in East Africa.
How much did Bebe Cool's house cost?
It is estimated that Bebe Cool's house will cost a total of between Sh 1.5 to 3 billion to be fully completed.
It appears that the
King of Gagamel
is well loaded, but we are not surprised; his net worth, according to Forbes, places him among the richest musicians in Uganda and East Africa.
Bebe Cool's house features
Some of the cool features that are included in Bebe Cool's house include a swimming pool and water fountain that will give the home class.
The house is reported to have five spacious bedrooms. Bebe Cool and
Zuena
's bedrooms will occupy the upper floor.
Bebe Wine's house is located on a giant chunk of land in a cool and quiet environment. Bebe Cool has already made plans to grow a forest around his house to create a balance of nature in his vicinity, although in the tour video, we can see a monkey lurking on the walls.

At the moment, we cannot make comparisons between the two houses because Bebe Cool's house is still under construction, and Bobi Wine acquired his house in 2007.
Even though Bebe Cool vowed that his house would be bigger than all musicians' houses in East Africa, we will just have to wait until it's fully constructed to know.
Which other Ugandan musicians have their own homes?
Besides Bebe Cool, other Ugandan musicians who have built their own homes include Bobi Wine, Eddy Kenzo, Ragga Dee, and
Spice Diana
, who recently moved into her new house.