Flex D'Paper is one of the artists who are focused on making their name in the industry. He worked up the ranks and became one of the most known artists in Uganda, and he continues on building his profile.
Here is how Fex D'Paper worked on his journey up.
Flex D'paper Age
Flex D'Paper was born on the 19th of January 1990. He is 30-years-old.

Flex D'paper Early Life
Flex d'paper was born in Kampala. He comes from a family of eight children. Growing up, he had interests in music and coming from a supportive family, he was supported from a young age and continued working on his skills,


Flex D'paper Education
Flex d'paper enrolled for his primary studies in Greenhill Academy and his continued his educational journey and did his secondary studies in Seeta High School for his O Level and St. Mary's Kitende for Advanced level. After his secondary studies, he enrolled at Makerere University for a degree in Information Technology.
Flex D'paper Career
Explaining how he got his name, during an interview with Hot 100.9 FM in Uganda, he said he was flexible because of the ability to write for different genres for different artists. The last part of his name Paper comes from his need and grind for money and change his environment for the better.
During the same interview, he revealed that his influence from Jay Z, BIG and Nas. In his school, together with the group that he belonged to, they were honoured with a lot of opportunities to perform at different High schools on different occasions.
In 2013, Flex D'Paper left the group to go on a solo career where he had a debut hit single "More" where he featured Kemishan. The song was produced by Baru. He put out only one single as he continued working on his debut album The Kampala Boy.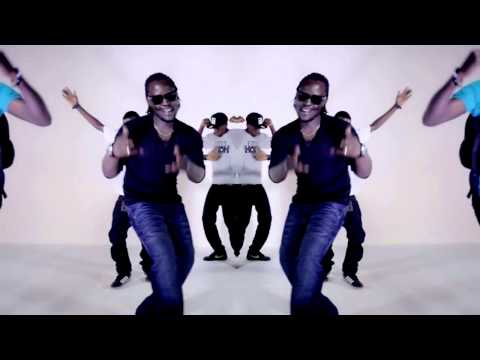 Growing his brand, in 2015, Flex D'Paper was called out by United States Embassy in Kampala, Uganda to give a performance alongside the Next Level group while in Kampala, working on a project of the United State to send artists around the world.
As he continued working on his brand, he performed alongside Navio, Maro, Megaloh, Ghanaian Stallion GNL Zamba, Allan Toniks, Keko,
Chameleone
,
Bebe Cool
,
Octopizzo
from Kenya Radio & Weasel among others and he was honoured with opening a stage for an international act who was at the prime of his career, Ne-Yo.
The following year, Flex D'Paper released a compilation CD, where he had different music styles and he set off his singles in Europe performing at festivals and clubs. He had his performances in Stuttgart, Frankfurt and Berlin in Germany and later Brussels.
Flex d'paper, in 2018, he released his career first mixtape titled Not For Sale which was released in June, through this feature, Flex had a chart-topping single
Yenze Aliko
which was made by Mio Made.
Together with Navio and Daddy Andre, they released the video for Banki in 2020 which was a smashing hit and got the fans' approval.
Flex D'paper Awards
Flex d'paper is an award-winning musician who has collected different kinds of awards in the Ugandan music industry. Here are the awards that he has collected since


2016 - UG Hip Hop Awards for Best Inspirational Song for Victory Song ft. Ruyonga and Levixone
2017 - Buzz Teeniez Awards for Hip Hop Song Of The Year, Day Ones ft. Navio and Martha Smallz
2017 - UG Hip Hop Awards for Mixtape Of The Year
2017 - UG Hip Hop Awards for Sweet 16 (Verse of the Year) song 6AM In Nairobi freestyle
2019 - MTN UG Hip Hop Awards for Song Of The Year, Yenze Aliko
2019 - HiPipo Music Awards for Rap Song Of The Year, Yenze Aliko
2020 - MTN UG Hip Hop Awards for Video Of The Year song Level Up
2020 - Hipipo Music Awards for Hip Hop Song Of The Year
Flex D'paper Endorsements
As an artist, Flex D'Paper has worked on establishing his brand as a musician together and representative of different brands that see him fit to be part of their face.
Here is the list of brands that Flex D'Paper has worked with since his activity in the industry:
One Million Campaign Against Cancer (1MC)


Flex D'Paper was selected together with other artists from Uganda who were at the peak of their careers such as Keko, Daisy Ejang, Nava Grey, comedian Pablo among others that joined the One Million Campaign Against Cancer, a campaign by Uganda Child Cancer Foundation aimed at supporting children and young persons suffering from cancer in Uganda.

Through this foundation, they managed to raise money that helped patients and worked on raising awareness throughout the country about cancer.
Ambition Mission


Flex D'Paper continued on his journey and in 2015, he was among the young artists and public figures that represented the Ambition Mission. He worked with the likes of Juliana Kanyomozi, Eddy Kenzo, Mun G and many more. The organization worked on campaigns such as "I Am Ambition Mission, Sili Taaba'', which was an anti-tobacco campaign.
Viva con Agua de Sankt Pauli

In March 2016, Flex D'Paper was part of the artists in Uganda that joined Viva con Agua de Sankt Pauli a charity based organisation located in St. Pauli/Hamburg campaigning for freshwater, sanitation and hygiene (WASH).

Flex D'Paper also created his own clothing line, The Rapholix Wear.
Flex d'paper Net Worth
His net worth has been growing significantly with the work that he keeps doing. According to sources online, his net worth is estimated to be around $300 000. This is mostly from sales of his music and the endorsement deals he's always getting.


Main mage credit: Twitter/@flexdpaper