Mikie Wine
is one of the fast-growing musicians in Uganda. Coming from the family with a giant musician such as Bobi Wine - he followed the footsteps of his brother and continued working on becoming one of the hitmakers and most appreciated musicians in the country.
After achieving his successes, Mikie Wine rewarded himself with a house which he built in a period of four years and was never bothered about what his haters were saying behind his back.
Here is how Mikie Wine became popular.


Mikie Wine Age

Mikie Wine was born in 1989. He is 31-years-old.


Mikie Wine Early Life
Mikie Wine was named Michael Mukwaya at birth. He comes from a well-known family household in Kampala.

His siblings are Eddie Yawe, Chairman Nyanzi and he is a Kyaddondo East MP Kyagulanyi Sentamu alias Bobi Wine. Born in a family of 10, Mikie is the second last born from his mother.



After the passing on of his mother, he lived the hardest time of his life. They had to hustle together with his other brothers but thank God for the elder brother Nyanzi who gave them a big hand. Mikie was a mummy's boy who always kept him by her side.
Mikie Wine later moved on to stay with Bobi Wine who was paying for his school fees. By that time, Bobi had already married Barbie although it wasn't yet official. Since he was well behaved, Mikie says it was easy for him to stay with Barbie whom he describes as a very cool and humble lady.


"She treated me like his first Born" He added.
He says that Music is a talent that was always hidden in him.
Mikie Wine Education
He attended Busega Modern Primary School and Eagles Nest SS Mengo. Later he went to the Standard High School Zana for his higher education.


He joined Makerere University for Bachelors in Music, Dance and Drama but didn't complete due to financial issues. After a year without study, he then joined Kampala International University and still didn't finish, which forced him to leave studying and just focus on his music.
However, Mikie is planning on going back to school sometime to complete his degree.
Mikie Wine Family
Mikie is happily married to one beautiful woman, Shazney Khan who is the mother of his child.

He says he met and spotted her while moving around his village. She first lied to him about her name and even gave him a wrong number for three weeks.
He adds on that Shazney Khan's parents didn't like him a lot, and this took him time to convince them that he is a better person. They had a misconception about the Fire Base Crew members.

He is planning to walk down the aisle their daughter very soon.
Mikie Wine Songs& Albums
Mikie Wine joined the music industry in the mid-2000s and has released hit songs such as 'Yanimba' with Eddy Kenzo, 'Sweet Namata' among others.


'Yanimba' was the beginning of his musical career.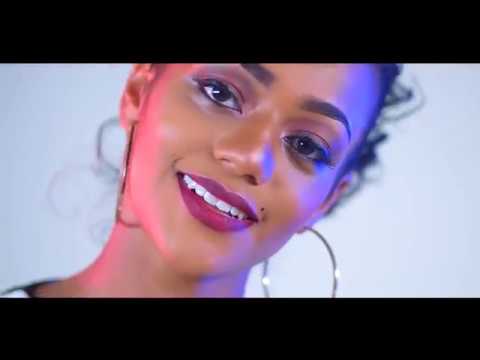 Here's a list of some of some of the work he's done over the years;
Albums


2016 - Dukanako
2016 - Jam Jam
2016 - Nabbubi
2016 - Akaddayuma
2016 - Pretty Gal

Songs
2016 - Tonelaga
2016 - Sulubada
2016 - Emelina
2016 - Namata
2016 - Mjambebe
2016 - Wolokoso
2016 - Nabbubi
2016 - Lusiya
2016 - Fattie Boom Boom
2017 - Muliro Muliro (Remix)
Also read - Mikie Wine Speaks Out On Bebe Cool Beef
Mikie Wine Controversy

Mikie's real name Michael Mukwaya, has come out to address his stand on their beef saying he has no issue with the Gagamel boss as an individual but just disagrees with most of his beliefs and ideologies.


This was during an interview with Spark TV where he spoke on the relationship between Solomon Kampala, Bobi Wine's son and
Bebe Cool
's son Alpha Ssali. This is after a photo of the two boys chilling surfaced on the internet shocking fans since their parents allegedly do do not see eye to eye.
''Solomon and Alpha have been friends since childhood because they went to the same schools. So they got used to each other and always met on a daily basis."


Mikie Wine also shared the two are on good terms and have a cordial relationship as they had met at a certain hangout and actually exchanged pleasantries showing that the beef is nothing personal...or is it?
Mikie Wine was a victim of a house break-in which was quite traumatizing especially for his wife. It was reported that a group of thieves broke into his house and they were armed.
According to Mikie Wine
as he had a chat with media.
"It's a sad morning, Today morning at around 3:00 am I was attacked by thieves who broke into my house with pangas... they woke us up and told us to be very silent, they asked for our phones and all the money we had in the house Fortunately they threw the phones at the fence from where they made their exit and took off", he said.

Mikie Wine continued talking about the incident and mentioned that they took money which was to sustain his family throughout the lockdown. He reported the matter to the local police station and they arrived an hour later to run a search.
"We immediately contacted police which came about 1hr later with sniffer dogs but they could not trace the thieves. They said more investigation will "be carried out. They took all my money that has been sustaining us in this lockdown and no other valuables where taken. We thank God that no one was hurt but please keep us in your prayers in these trying times. For God and my country."
Mikie Wine was once arrested
at his own home and this came after a missing school girl was found in his house. When the girl's parents found out that their child had not been to school for a while they reported the matter to the police.
Upon investigation, the police found out from the girl's friends, that she had been seen hanging around with Mikie Wine. When the police stormed Mikie Wine's house, they found him with the missing girl.
The matter was handled between Miki Wine's family and the mother of the girl.
Mikie Wine House
The house is located along Gayaza road near Bobi Wine's home.

"I began constructing the house four years back. It has been so hard building this house but the more it has been hard, the more I have been determined not to stop.
At some point, I thought I wouldn't finish it up but I said no way because if left it halfway, I would be looser. So, by all means - had to make sure I completed it." he said.
Mickie Wine
says this house is the fruit of hard work, persistence and the need to prove to some people that he is not a loser.

After following the footsteps of his brother, Mikie Wine established his name in the country as a remarkable musician and politician and he continues working on his growth and blessing his fans with good music.



Main image credit: Instagram