Spice Diana
started off as a shy girl and an underground rapper and is now known as an acclaimed songstress who has become a firm favourite to her fans.
After having been managed by Dr Fizol of Avie Records, in 2016 she then had Twinkle Star and AgaNaga as her managers.
She has collaborated with both local and international artists such as Pallaso, Aganaga, Jamaican Orisha Sound and recently with Zuchu on hitmaker,
Upendo
.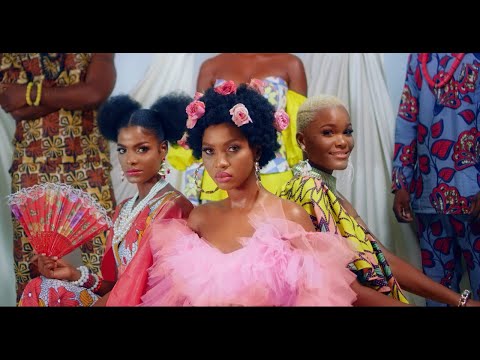 Here's a look at Spice Diana's biography.
Spice Diana Age
Spice Diana whose real name is Namakwaya Hajara Diana was born on the 23rd of October 1986 in Mpererwe, Kampala and is currently 34 years old.
Spice Diana Early Life
Spice Diana moved to Kabalagala with her stepdad when her mother Beat Nantale separated from her biological father.
The artist was 5 years old when her parents separated. However, her mother's marriage to her stepfather didn't work out, leading them to separate, and ever since then, it has been herself, her mother and two siblings riding this wave of life.
She's called many places home having moved to Nansana and then to Nakulabye, which is when her dreams took off.
Despite Spice Diana's rise to fame she still talks fondly about her humble beginnings, saying that she was born into a poor family that would go to bed hungry on some days, but somehow they always made it through to the next day. Now that she is a popular artist in Uganda and the region, she doesn't fail to owe her success to her supportive family.
Diana who is the firstborn in her family has demonstrated what it means to truly secure both her future and that of her family through her successful career. In an interview with The Observer, she said, "I have been a mother and father to my siblings".
Spice Diana Education
The singer went to Kibuli Demonstration School for her primary education and proceeded to St Peter's Senior Secondary School for her secondary education. After completing her high school studies she went on to graduate from Makerere University obtaining a Bachelor of Industrial Arts, where she majored in fashion and design.
Spice Diana Career
Having started off as a shy girl growing up, Spice Diana didn't think she would pursue a career in music. As the years went by she broke out of her shell and joined the industry when she was 16 years old releasing her first hit at only 17 years old. It was then she says, that she discovered she could write songs and perform just as well, and she decided this is what she wanted to do with her life.
In 2014, Spice Diana released her single Onsanula, which would later win her an award in 2015. It was through this single that she was able to officially kickstart her career in the music industry. She did so by establishing a fan base and finding her feet in the mainstream.
The year 2016 saw the singer organising an award ceremony to recognise her team, naming the awards The Team Spice Diana Awards. Amongst those who performed at the awards was the artist herself - Spice Diana and upcoming artists from Uganda.
A year later, in 2017 Spice Diana got an invitation to perform at the Kampala City Festival where unfortunate events unfolded when she was beaten up by the Uganda Police after performing one song at the festival.
The song Spice Diana performed was titled Onsanula and it highlighted the alienated relationship between citizens and the police. The fans were enraged over what happened with Diana saying that the lyrics are what caused her to be beaten while performing.
Despite the pandemic that affected the entire world and saw many artists not being able to get booked for any gigs, Spice Diana found a way to bring back the heat.
Spice Diana
and Mpaka Records singer Dre Cali brought on all the energy as they performed at the Club Pilsener-sponsored Club Beatz At Home concert.
The duo
turned with their exceptional performances which were opened by Dre Cali with his Onanagiza duet (with Lydia Jazmine). He then performed his other songs including Ebisoka N'ebisembayo which is one of the biggest Ugandan songs this year.
As aforementioned, this year has seen the artist collaborate with Tanzanian musician Zuchu to create a hitmaker titled Upendo. Diana has also released hitmakers like Marry Me, Tujooge, Ntuyo Zange and Ready all in 2021.
Spice Diana Awards and Nominations
The songstress, Spice Diana has worked so hard to win the hearts of fans, more so as a newcomer in the industry. On several occasions, she has proven that she deserves a seat at the table especially with bangers like Onsanula, that has won her Best Female Breakthrough Artist at the 3rd HiPipo Music Awards in 2015.
In 2016 Spice Diana hosted her awards titled The Team Spice Diana Awards, which was to show appreciation for her team and a group of people who have helped her in her career.
Spice Diana saw herself scoop yet another award in 2020 when she was awarded the YouTube Silver Play Button. The Silver Creator YouTube award is given to channels that reach or surpass 100,000 subscribers.
2021 has seen the artist get nominated for the MTV Africa Music Award for Best Ugandan Act among other artists like Bebe Cool and Sheebah Karungi.
Spice Diana Brand Endorsements
She was appointed the Itel Uganda mobile ambassador of the latest phone P36 Pro in 2020 and Spice was over the moon when she shared the news with her fans.
Another one of
Spice
's endorsements is the one with Chipper Cash. Chipper Cash is arguably the largest mobile cross-border money transfer platform in Africa and when they came knocking,
she
could not help but come on board.
Her
role was set to be creating awareness for the Chipper Cash brand on all her. The company is present in seven African countries including Uganda, Nigeria, Ghana, Kenya, Rwanda, South Africa and Tanzania with over 1 million downloads and available for Android and iOS users.
In 2021 Spice has bagged other lucrative endorsements with partners like the TopKut Bar and Lounge where she works as a brand ambassador.
Spice Diana Controversy
The feisty singer at one point confessed to being sexually starved but was quick to add that no amount of money can entice her to give in to any man out there trying to lay down with her.
During an interview with MC Luzze Anderson, the ''Nina Omusheshe' hitmaker stated that love has nothing to do with money contrary to what most Ugandans think. She believes that love is about the heart and genuine emotions for the people involved.
The HiPipo awards in 2020 saw some great musicians being recognised for their contribution to the music industry. Whilst celebrating their success, the award ceremony however drew some criticism.
There were a couple of winners but
Spice Diana
was not one of them. The online Awards were mainly dominated by musicians
Eddy Kenzo,
John Blaq
and
Sheebah Karungi
. Spice Diana's fans however believe she had such a good year of music in 2019 that she deserved a nomination or two.
Spice Diana House and Cars
Spice Diana has definitely not disappointed her fans with her lifestyle. From her fashion to the cars she drives and her multi-million mansion, Spice is a pure definition of what it means to rise from grass to grace.
In 2017, Spice Diana had her car stolen at Freedom City where she was performing at an end-year concert. Her manager, Lubega bought her a nice set of wheels to replace the ones that had been stolen.
She lives in a 6 bedroom mansion in Makindaye, Kampala. Spice was glad to share her completed house on social media and fans were enthralled to see just how far she had come. Her home is said to host a studio, a home office as well as other amenities.