All over the world, music has been one thing that has seemed to unite people, be it at a wedding, funeral, church or at the club and Uganda is no different.

Regardless of who your favorite musician is, all that these artists want to do is to keep delivering their best music to their fans.

Here's a list of musicians that have the fans on their feet with their great hits.

Did we leave anyone out?


Bebe Cool
Moses Ssali
a.k.a
Bebe Coo
l started his career right after completing his secondary studies in 1997 while based in Nairobi, but eventually moved back to his country and continued with music.
Bebe Cool started in the industry with the name Big Size, and eventually changed his stage name. The musician worked on growing his name as a brand by delivering different types of songs and it later caught the ears of everyone in the country through his hits
Fitina
and
Mambo Mingi
.
In 2004, Bebe Cool remade
Born In Africa
and his remix was considered to be one of the greatest songs in the history of African music. The song was voted number 15 out of fifty anthems for the African continent.
In 2020 he revealed that he has worked on a collaboration with Nigeria's Yemi Alade and said he will work on more songs with another rising Nigerian singer.
''I did two collabos with two big artistes in Nigeria. One with Rudeboy and another with Yemi and I think next I will be looking at the new artistes coming on the block to work (on another collabo) with one female artiste.''


Who is next on the list to work with Bebe Cool?
Jose Chameleon
Jose started his career at a young age.
He began in 1996 as a residential Deejay at the Missouri Night Club in Kampala. After his massive success at the night club, he soon became known as one of Uganda's best deejays.
His different musical style is a combination of Ugandan music, central African Rumba, Zouk, and Reggae. In 2000, he signed with Ogopa DJs where he broke through with his first single, "Bageya" that featured Kenyan artist
Redsan
.
It is also well known that the musician turned politician has for a long time been harboring intentions to contest fro the
Kampala mayoral seat
come 2021. This is why Jose has decided to re-brand himself ahead those elections.
Eddy Kenzo
Eddy Kenzo
has been active for just over ten years but his numbers and achievements, compared to those who came before him, rate him way above the rest of the pack of Ugandan entertainers.
Hit songs, top awards, performing on the biggest stages, massive fan base, admirable lifestyle and now the latest addition to all these achievements is that
Eddy Kenzo
has also become the first active
Ugandan musician
to make 1 million Instagram followers.
Apart from the music that effortlessly attracts the fans, he has often made skits, challenges and other funny posts that entice several people to hit the like/follow/subscribe buttons.
Rema Namakula
Rema started working with Gagamel, in 2009. In her journey with Gamel, Rema used to be a backup artist for Ugandan musician
Bebe Cool
until when she decided to venture on a solo career.
Rema believed she had what it took for her to launch her solo career in 2012 and with the support from the Gagamel community, Rema was not doubtful of the journey.
In 2013, Rema started delivering to her fans as she had promised and released the song
Oil Wange
which was loved and made her name grow in the country's entertainment industry. The following year she released the album
Far Away
and in 2016, she released
Yo Sweet
and
Sili Muyembe
in 2018.
Rema released a new hit
"Ekyaama"
which means "a secret" on Monday 22nd June 2020. The song talks about the secrets kept amongst lovers in a relationship and Rema said she will do the same for her relationship.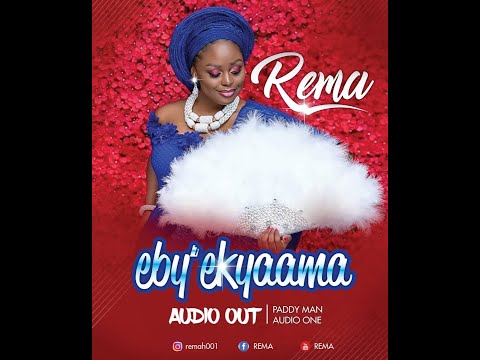 Juliana Kanyomozi

Singer Juliana Kanyomozi has been out of the limelight for quite a while since she had gone into hibernation to give birth to her mystery baby who the world only got to know about, only after he was born.

Juliana took up the 'Artist of the Year' accolade at the Pearl of Africa Music Awards. She was the first female musician to take that award from Uganda. Besides giving her fans great music, Juliana is also an actress who made her film debut in Henry' Ssali's Kiwani: The Movie.

Over the years she has won so many awards for her brilliant work and has been nominated a number of times. She is forever thankful for making the brave decision of quitting the airwaves to join the music industry where she ended up also realizing her lifetime goals.


Ziza Bafana

Ziza is arguably one of Uganda's favourite musicians and he's got the hits to show for it.

Ziza started his career in 2011 and has never looked back since as he's become the most listened to musician in the country. His music genre is dancehall and he's proving to be a master at his unique craft.

His work does all the talking for him which has made it possible for him to tour around the world showcasing his talent in countries like South Africa, United Kingdom, Turkey, E.A, Sweden, Amsterdam and Southern Sudan.
Some of his songs and albums include Jayo Ntekeyo, Pomini, Guluma Nasomye, Mavuunya, Jocker, Batutunze, Akalulu, Doom Doom (Hidden).
The list is endless, but one thing for sure is that music has been there and it will always be there. These musicians will keep doing what they love the most and keep the fans happy.
Read next:
READY TO BURY THE HATCHET: Eddy Kenzo Wants Discussion With Bobi Wine

Main image credit: Instagram