A month after the release of her hit gospel song,
Thank God
, Vinka has announced to her fans that she is already working hard to release another tune for the "vinkaddicts" (as she refers to her fans) to enjoy.
Read More:
Ykee Benda Wants To Follow In Vinka's Footsteps
In her post, the singer alluded to the fact that the success of her previous hit had made her and her team get back to the drawing board in search of a new number one song.
Hit or miss?
The song
,
Thank God,
was released a month ago and has been getting positive reviews from fans. The song already has over six hundred thousand on YouTube and has been receiving good comments from people who have watched the video and listened to the song.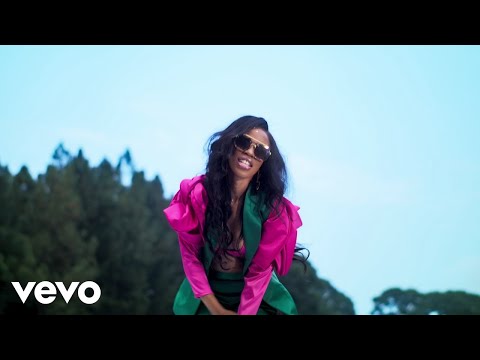 The song was something outside of Vinka's usual wheelhouse. The artist is known for churning out dancehall hits but had been on maternity leave before releasing her
latest gospel tune
.
With some of her vinkaddicts worried that the star might be converting into a gospel singer, she confirmed to
ChimpReports
, that she will be singing songs in various genres.
"I will continue to do my best doing songs in all categories provided they excite my fans", she told the media outlet.
Vinka's AFRIMMA nomination
This news comes after Vinka announced that she was amongst the nominees for best female singers in East Africa, for this year's
African Muzik Magazine Awards
(AFRIMMA). Apart from Vinka, who is the only songstress representing Uganda on the list, the other artists that will battle for the crown include:
· Nadia Mukami – Kenya
· Zuchu – Tanzania
· Nandy – Tanzania
· Nikita Kering – Kenya
· Tanasha Donna – Kenya
· Butera Knowless - Rwanda
The AFRIMMA event is set for the 14th of November and Vinka has already asked her fans to help her win by voting for her. Vinka and her fans have always had an interesting relationship.


Vinka's love-hate relationship with fans
In recent times, Vinka was on the receiving end of
her fans' curiosity
after revealing her huge behind on her Instagram page. The reveal came as a big surprise to many who were left questioning where the
Love Panic,
hitmaker got the juicy behind from.
Since storming the industry with hit songs like in 2018, fans
mistook her for a man
because of her deep voice and her slender size but she has since changed leaving fans asking the source of tantalizing behind. Check out the comments below.